Tik Tok Started It
By now, we've all heard of Tik Tok- the musically-infused karaoke and video-editing app packaged in a playful app and marketed towards the younger generation. It's owned by Chinese company Byte Dance, and slowly began to expand into the U.S. market a few years ago. It gradually grew in popularity as several celebrities created accounts and
marketing guru's like Gary Vaynerchuck pushed their followers to start marketing on the relatively fresh and untapped platform
. Their reasoning was simple- Tik Tok was brand new, growing rapidly, and was 100% free to use. This meant that anybody could create a brand new account and instantly reach hundreds of thousands of global viewers as the platform was nowhere near as saturated as Facebook or Instagram. It slowly grew from an app that focused on short dances and sing-alongs to a full-fledged video sharing app where users could watch anything from short comedy clips, instructional videos, or keep up with their favorite celebrities. The main attraction was the short-form videos that allowed content creators to post content alongside licensed 30-second clips of music.
Once COVID-19 came along and everybody was stuck in the house on quarantine with nothing better to do, Tik Tok's user base exploded
, and it quickly grew into an American staple. Then the bans started happening… Several countries banned the app over animosity towards China. Among growing rumors of Chinese control of user data,
President Trump declared a ban on the app in the U.S. unless the owners were willing to sell it to an American-owned company
. At the time of writing this article, both Microsoft and Wal-Mart are in a battle to purchase the social media platform as its future hangs in the balance.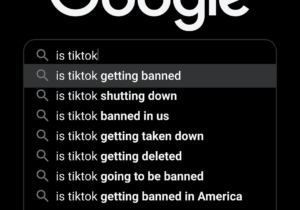 Welcome To Reels
We're not here to talk about Tik Tok today, though. In a month, it might be stronger than ever or it could have been completely banned. We recommend that you don't spend too much time on Tik Tok in the meantime in case it does end up getting the boot. Today, we're going to be talking about Instagram Reels- the Tik Tok competitor that was launched in early August. Although Instagram officials say that they had long-planned the release of Reels prior to any news on a Tik Tok ban, the timing of their release couldn't have been any better. People who feared the loss of their Tik Tok accounts have quickly moved over to Instagram Reels and quickly growing.
How To Access Instagram Reels
Reels is a feature that's built-in to your existing Instagram app. If you're unable to find it, then you probably need to download the latest update. In order to get to view Reels, follow these instructions:
Go to the bottom of your page and hit the "Explore" icon (the little magnifying glass).
The large video clip playing at the top of the screen that says "Reels" will take you to view random Reels that have been selected based on your interests.
Once you click on that video you can swipe up or down in order to progress further through the list.
If you want to view specific reels within a category, then you'll need to search for the category with a hashtag. In the past, this would bring up a grid of public posts that utilized this particular hashtag. Now it will also pull up a slightly larger window in the top left-hand corner displaying the Reels icon (a little clapperboard). Once you click that, you'll be able to scroll through all of the Reels in that category. You'll also be able to follow that category if you want to see similar content in the future.
How To Create Reels
Creating Reels is incredibly simple. Just go to your "Home" screen and click the small camera icon in the upper left-hand corner of your screen. From here, you'll be able to swipe left or right and create a Live, add to your Story, or create a Reel. Once Reel is selected, you can film short videos, edit them, ad stickers, text, or music to them. Although creating a Reel is simple, mastering all of the editing tools at your disposal can take some time. Once you master all of the editing tools, you'll be able to create some truly amazing videos in a matter of minutes.
How Reels Can Boost Your Lead Generation
Now that you understand how to view and create your own Reels, let's talk about the business aspect of it. Even though Reels isn't something that most people would look at and think of as having a business application, this is precisely what makes it so great for business. Most people are on there to be entertained and aren't expecting an ad. By learning how to create subtle ads designed to educate and inform, you'll increase the likelihood of people actually watching your content and becoming interested. Reels Are Different From Stories On the surface Reels looks very similar to Instagram Stories. Although both features allow you to record short videos, Stories are only designed to last for 24 hours at a time before they're automatically deleted. They're essentially short updates on what's happening in a user's life on a day-to-day basis. Reels, on the other hand, are permanent- just like posts. Reels also gives creators far more options when it comes to video editing and music selection- the two features that Tik Tok users loved the most.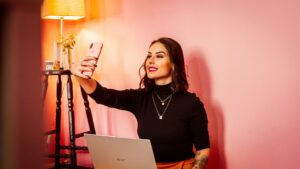 It Can Bring More Traffic To Your Instagram
Reels can also be viewed globally. Unless they're promoted, Stories can only be seen by your existing followers. So, while they're a great way to keep your following up-to-date, they're not so good at bringing in new leads and building up your following. Once you create a Reel, it's publicly indexed so that anybody can see it. You'll be able to add a short caption and a few hashtags to categorize it. Anybody searching or already interested in those particular hashtags will be able to view your Reel, like, share, and comment on it. They can also visit your account and follow you if they like your content enough.
How To Include Reels In Your Marketing Strategy
Using Instagram Reels isn't just for entertainment and it can actually bring some significant traffic, new leads, and new followers to your account within a short amount of time. The sooner that you get on it and start producing content, the quicker you'll go viral and experience the infamous social media "blastoff." If you're looking for quick Instagram fame, then you've come to the right place! That's exactly what we'll be teaching you today. The good news is that the Reels feature is so new that most users haven't even started using it yet, which means it's the perfect time to get involved while you can still get the extra reach before it gets too saturated.
Take Advantage Of Trends
There's one thing that hasn't changed with social new social media features. It's remained the same year after year- no matter how many new updates, new features, or new platforms get released. This one thing is known as a
trend
. A lot of social media users don't have a great idea about what a trend actually is and what it encompasses, but most understand that it's something to be sought after. Instagram users seek after "trending" status the way that Hollywood actors look for an Oscar award. Once achieved, it grants a pristine sort of fame. A bankrupt celebrity who takes control of a trend can easily reverse the course of their life -
just look at Kanye West's story
.
If we put the veil of mystery and awe aside, though, catching onto a trend is really more of a science than it is a stroke of luck from the social media gods.
Simply put- a trend is just a topic that a large portion of the American public is following or actively focused on. If you want to get famous on social media quickly, all you have to do is go where the attention is and perform better than anybody. It's kind of like the music industry- an up-and-coming performer who is able to catch a celebrity or recording executive at the right moment, sing/rap a great verse, and do it all confidently could become that record label's new headline.
So, how does one find a trend to follow? One of the easiest ways to catch onto a trend is to pay attention to the news- especially the "news" that celebrities and other famous influencers are sharing with their followers. Look at the content they're sharing, what hashtags they're using, and also what type of response they're getting from their followers.
After you've done your research, then go back to your own profile and start creating content based on that trend, but with your own personal spin on it. If you play your cards right, produce engaging content, and keep your fingers crossed, then you have a good chance of going viral just by catching onto somebody else's trend.
If you want a really recent example of how this played out for companies, take a look back at how all of the industry giants started creating content around the trend of social distancing. It was and continues to be one of the key topics of 2020, and will likely remain so until the end of the year. Almost every major company advertising on TV has made at least one commercial relating to COVID-19 and/or social distancing.
Create Educational Content
One of the unexpected things that happened as a result of Tik Tok and Instagram Reels is that people started to really enjoy the short 15 to 30-second-long video format. Some of the users who received the most views and followers were those who posted educational content. From photographers showing off their tricks to chefs instructing people how to cook an amazing steak, these platforms have become a place where users can go to digest small, concise, and detailed tutorials and bits of information.
The driving mentality is
"Why watch a 10-minute tutorial when I can get the same information in 30 seconds?"
People have less free time on their hands than ever, so the idea of minimizing information and education into shorter pieces of content has appealed to a lot of social media users.
As it just so happens,
insurance is the perfect topic to educate people on
. It's one of those topics that not many people know about. We're not taught about it in public school, and we're more likely to get a full-ride football scholarship before we learn about insurance policies in college.
So why not use Reels to educate people, and provide short explanations for some of your most commonly requested questions? Not only will you be educating your followers, but by giving away industry secrets and valuable information for free, you'll inspire a new level of trust in your brand that will play out in your favor.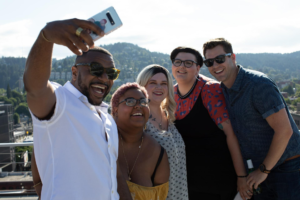 Tell Your Company Story
Having a unique story is one of the best things you can do in order to build a brand following. If you don't have a unique story, then create one. Look at GEICO, for example. They don't have an interesting backstory at all- they're just a really old insurance company that focused on selling policies to government employees. After 20 years of consistent advertising, though, almost everybody associated them with a friendly Australian Gecko who wants to "save them 15% or more on their car insurance."
Stay In Their Minds
Ultimately Reels is just like any other social media platform or feature. It's a tool that businesses and personal brands can use to stay in the minds of their followers and broaden their influence. If you're questioning whether or not to start posting on Reels, you should definitely start. Since the feature is new and relatively untapped, you could find that it's a great way to expand your reach in a way that you wouldn't be able to do with a traditional Instagram post.